This week, we are adding a 4-players 2D Hotelling Pricing game.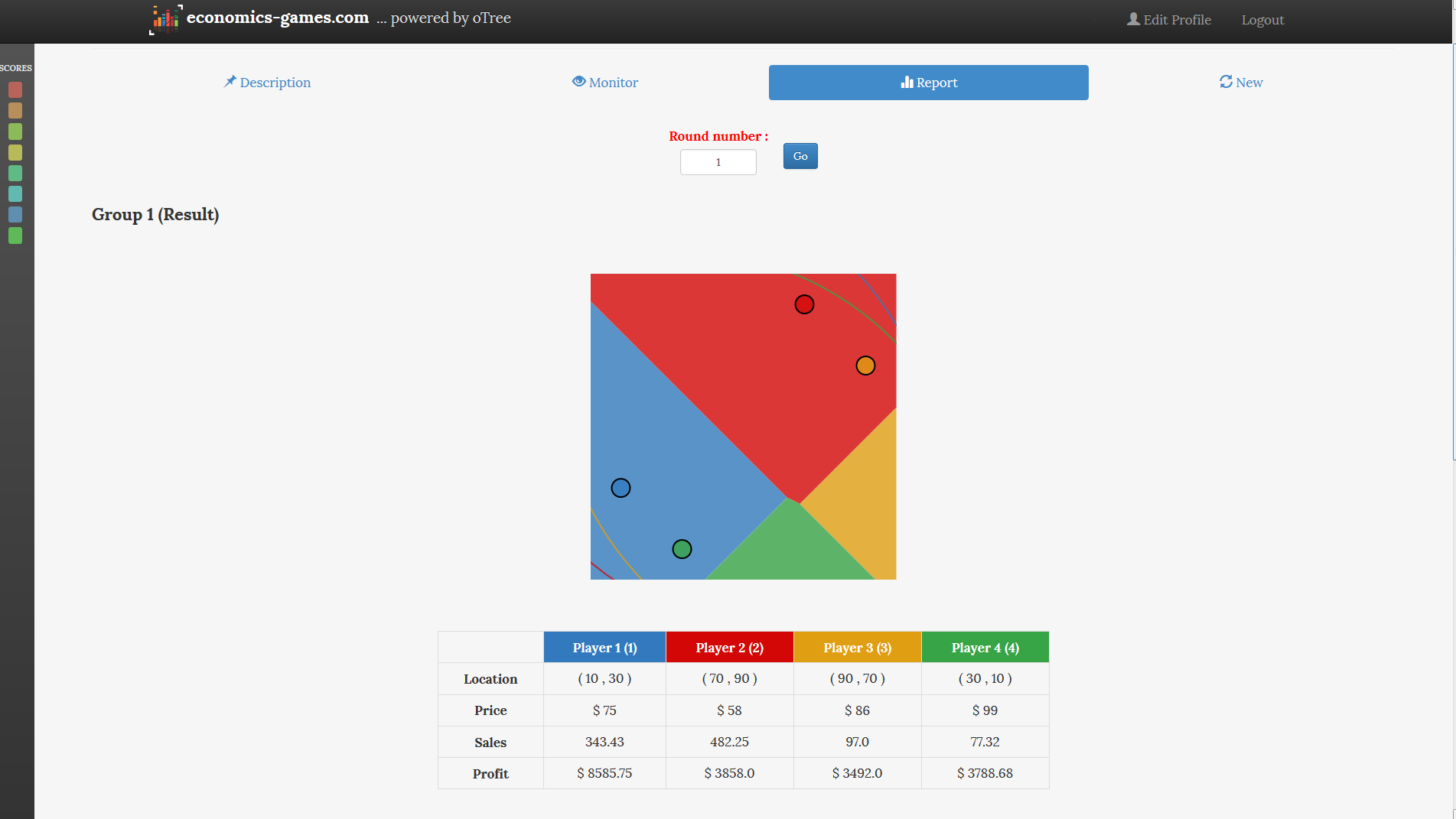 Another version exists as a single game vs robots (whose actions are based on past human decisions), in the monoplayer section.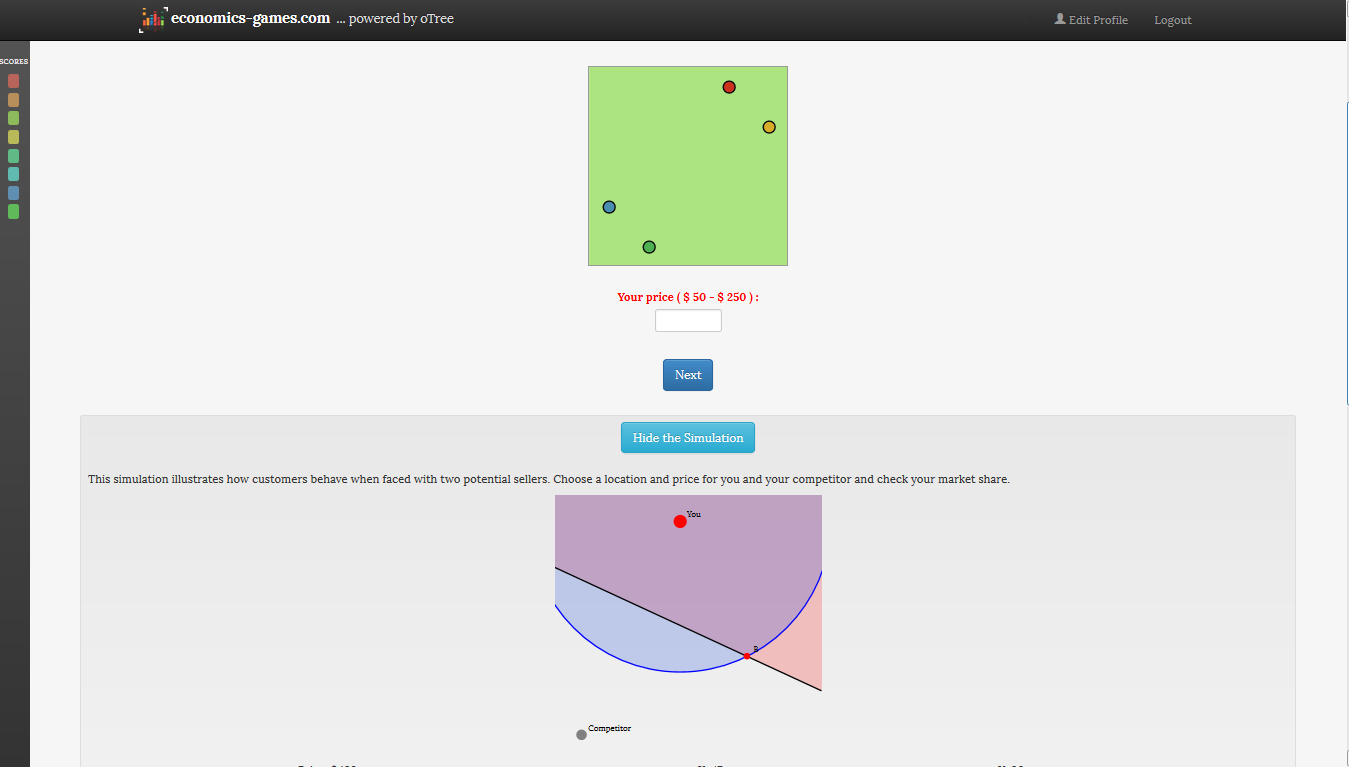 An extension of the game, in which you will be able to choose your location, will be released before summer.







by