For those of you who design research experiments with the oTree software (http://www.otree.org/) and want to run them on Amazon mTurk.
During the WZB oTree hackathon, we worked, with Essi Kujansuu and Philipp Chapkovski on developing special pages intended to help doing this, when the experiment involves interactions between the participants. Most of the features deal with the dropout/"participant synchronization" problems:
1 – Participants can be offered to do a specific task while waiting for other players to arrive (to ensure that they remain "available" and ready to start the experiment while they wait).
2 – You can offer participants to finish part of the experiment (or just a part of it) if they have been waiting for too long.
3 – It is possible to pay participants for their tasks or for the time they spent on the wait page.
…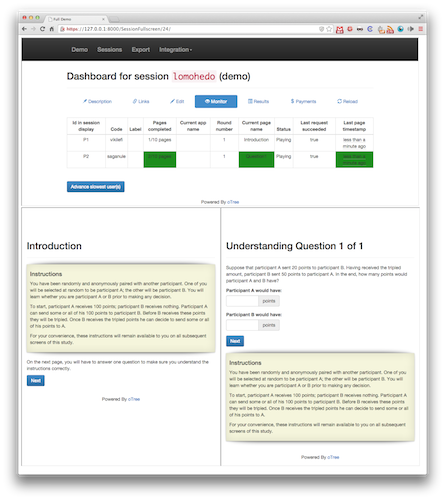 The project, mturk-oTree-utils, runs on oTree 1.4, and you can find it, along with more details (in the readme file), here: https://github.com/chapkovski/custom-waiting-page-for-mturk







by