The 12 teams to qualify for the finals are (unranked list) :
Cardiff Metropolitan University

Aston University

HEC Montréal

CentraleSupélec

École nationale de la statistique et de l'administration économique

Athens University of Economics and Business – Οικονομικό Παν. Αθηνών

University of Glasgow

Universidad de Málaga

Ecole Nationale Polytechnique d'Alger

Toulouse School of Economics

IMT Atlantique

Ecole Centrale de Marseille
Congratulations!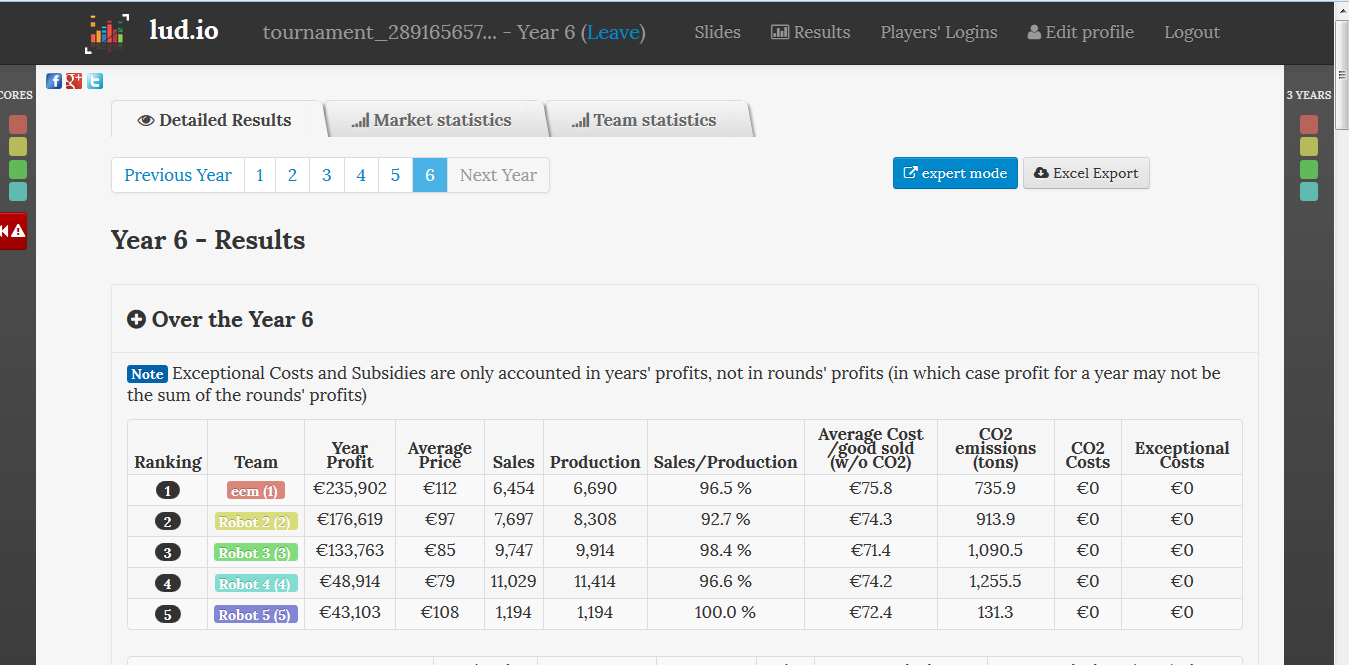 It was a pretty hard competition between the 31 teams that registered. Qualifying required a score above 1 313 343 € .
We would like to thank the teams who did not qualify, for taking part in our tournament and we hope that you found it fun!
Scores are now reset, for the finals that will take place next week. Qualified Teams will receive instructions in the next hours by regular email.







by